As an athlete, pushing yourself to the limit is an inevitable part of the game. Whether you're a professional or a weekend warrior, injuries are an unfortunate reality of sports. In Bangalore, physiotherapy has become an essential part of sports injury recovery, helping athletes get back to their best as quickly and safely as possible.
First, it's important to understand the mechanics of an injury. When you're injured, your body goes into a state of inflammation, which is the body's natural response to injury. However, this can also lead to further damage if not properly managed. This is where physiotherapy comes in.
Through a combination of exercises, stretches, and manual therapy, physiotherapy helps to reduce inflammation and promote healing. It also helps to restore the range of motion and strength, which are essential for returning to sports.
One of the key benefits of physiotherapy for sports injury recovery is that it is a non-invasive treatment option. Unlike surgery, physiotherapy does not involve cutting into the body. This means that recovery time is shorter and there is less risk of complications.
Another benefit of physiotherapy is that it is tailored to the individual. Each athlete is unique, with their own specific needs and goals. A physiotherapist will work with you to create a personalised treatment plan that is tailored to your specific needs. This means that you will be able to return to your sport as soon as possible, without compromising on safety.
Another important aspect of physiotherapy is the prevention of future injuries. Physiotherapists are trained to identify and address any underlying issues that may be contributing to your injury. They can also provide you with a personalised injury prevention program, which will help you stay healthy and injury-free in the long term.
In Bangalore, many physiotherapy clinics specialise in sports injury recovery. These clinics are staffed by experienced and qualified physiotherapists who are trained to help athletes of all levels. They use the latest techniques and equipment to help you get back to your best as quickly and safely as possible. One of the foremost such clinics is Posture Clinic.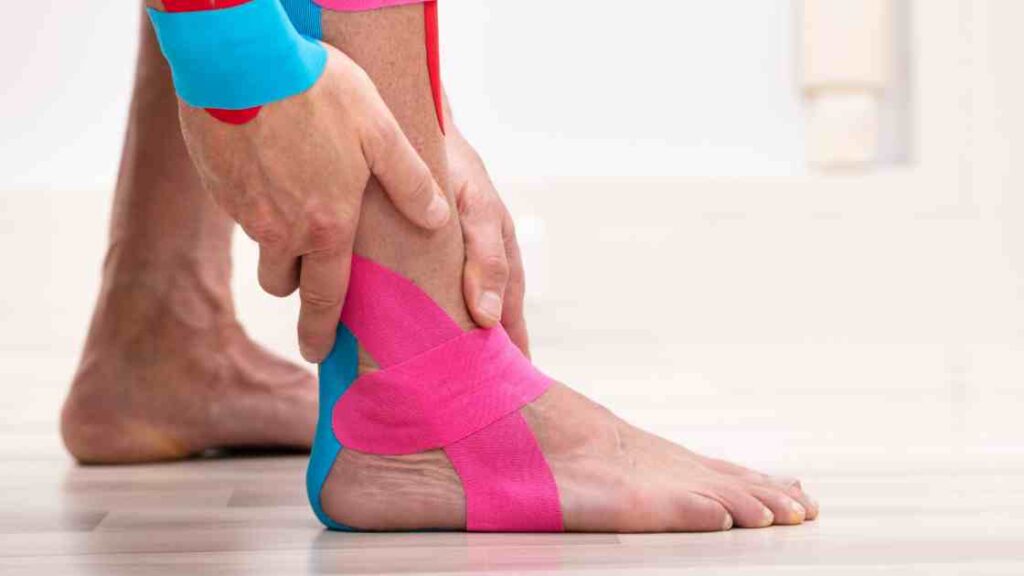 Sports Physiotherapy
Sports physiotherapy can be an important part of the recovery process for athletes. However, it's easy to see why so many people are confused about what it is and how it works. Sports injuries are common, but they can be prevented or treated if you know what to look for. A sports injury is any injury that occurs during sports or exercise, from tendonitis to complete sprains and fractures.
Common types of sports injuries include:
Muscle strains - These occur when muscles tear or strain, usually from overuse.
Tendonitis - This condition affects the tendons that connect muscles to bones; it can also cause pain in joints surrounding the affected area.
Bursitis - Bursae are small sacks of fluid located under the skin near bones where tendons attach to the bone; bursae often become inflamed due to repetitive motions, such as running on hard surfaces without proper footwear or participating in activities with repetitive movements, such as typing all day long.
Shin splints - This painful condition affects your lower leg muscles and tendons along their connection points at either side of your tibia bone (the shin bone). The most common cause is rapid increases in downhill running intensity over short periods; other causes include jumping rope too vigorously or walking down hills too fast after running uphill first.

What to Expect From a Sports Physio
You can expect a sports physiotherapist to:
Assess your injury and help you recover, including assessing the extent of the damage and determining whether surgery is required. The physiotherapist will also help you avoid having a recurrence of the injury.
Treat your injury to improve your overall performance levels and prevent future problems. Depending on what type of treatment is required, this may involve using ultrasound gel or strapping up muscles with tape.
Work with you to develop a rehabilitation programme so that when you are ready to get back into action, your body will be able to handle it without causing further problems or pain.

Which Bangalore Physiotherapists Are the Best?
To help you find the best physiotherapist in Bangalore, here are a few things to keep in mind:
Check their experience: If you're looking for a sports injury specialist, then look for one who has extensive experience dealing with athletes. The best physiotherapists will have previous clients that can vouch for them.
Ask for references: If a physio gives you a reference, call and ask about their experiences with this person. If they say that they did not get much out of their sessions with him or her, then there is probably something wrong with the practice.
Choose an empathetic listener: Look for someone who genuinely wants to hear your story and understand what you need from them as a patient. They should also be able to explain why certain exercises are working better than others based on your current condition and history (if relevant). It doesn't matter how much knowledge they possess if they aren't willing enough to listen patiently

Conclusion
With these tips in mind, you should be well on your way to recovery. And don't forget that there are plenty of good sports physiotherapists in Bangalore who can help you out with whatever injury is ailing you. Posture Clinic is one of the foremost among them. Call us now.